Santa Clarita Blog Bloggers
← Christmas trees SCV | Nancy's Ranch | seasonal decorations | Santa Clarita Valley
Restaurants SCV | Thelma's Gourmet Cafe | fusion cuisine | Santa Clarita | Chef Luis →
Pizza SCV | Vincenzo's Pizza | Newhall | live entertainment | bluegrass music
December 26, 2012
Vincenzo's Pizza

www.vincenzos-newhall.com

has great pizza, great service and great live bluegrass music – stop in and see us at
24504 1/2 Lyons Ave. in Newhall

.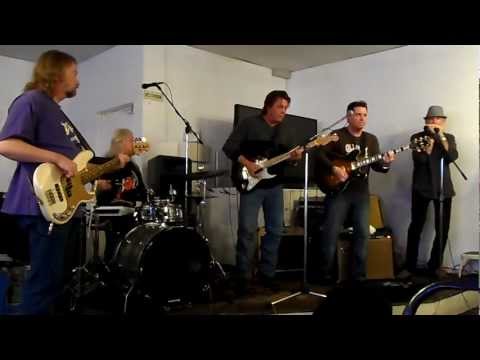 Tired of Pizza Hut? Sick of Little Ceasar's? Weary of Domino's and Papa Johns? Well, come check out Vincenzo's Pizza on Lyons Avenue in Newhall and you'll be hooked. We're not knocking the competition, but Vincenzo's definitely has something different to offer.
Our pizza is not assembly line pizza with generic ingredients. We use a one-of-a-kind pizza dough that is unique to only Vincenzo's. Our pizza crust does not contain milk products, eggs, fillers, extenders, or artificial flavorings, just all natural ingredients! We offer four sizes, starting with our 14-inch, which feeds two people. Then we move to our 18-inch, which feeds three to four people, and our 20-incher, which feeds five to six people. And finally, our HUGE 20-inch pizza feeds 12 to 15 people.
That's enough to feed a small company!
And if you come on Saturday night you can check out the Grateful Dudes, our in-house bluegrass band. Good food and good music – it doesn't get any better than that!
VINCENZO'S PIZZA – NEWHALL, CA 
24504 1/2 Lyons Ave
Newhall, CA 91354
About Vincenzo's Newhall
Vincenzo's Pizza - Newhall is located on Lyons Avenue, in (Valencia Plaza), East off the I-5 between the Chevron and Shell gas stations. On the South side of the Avenue. Pizza - Pasta - Salad... and much more!!! Beer & Wine
View all posts by Vincenzo's Newhall →
This entry was posted in
CONSUMER SERVICES
,
HotSpot Coupons & Specials
,
RESTAURANTS
,
RESTAURANTS & BARS
and tagged
beer
,
Canadian bacon
,
crust
,
Grateful Dudes
,
live music
,
Meat Lover's pizza
,
mushrooms
,
Music
,
newhall
,
olives
,
pepperoni
,
Pizza
,
salads
,
Santa Clarita
,
sausage
,
SCV
,
toppings
,
vegetarian pizza
,
Vincenzo's Pizza
,
wine
. Bookmark the
permalink
.
← Christmas trees SCV | Nancy's Ranch | seasonal decorations | Santa Clarita Valley
Restaurants SCV | Thelma's Gourmet Cafe | fusion cuisine | Santa Clarita | Chef Luis →
Comments are closed.